The overachiever of its class, where advanced technology meets traditional craftsmanship
New Generation Mazda CX-5 gives you sporty responses and nimble handling, yet offers breakthrough technology.
These photos show the finished results with paint protection in Melbourne
All of this and you also have stylish and dynamic design, coming together in a uniquely athletic SUV.
The Mazda CX-5 is the sports car of SUV's, with a amazingly comfortable feel you have to experience to believe. The CX-5 is heavily tech savvy and offers useful cargo room, but its strength is its poise on the road.
If you're looking for the best paint protection in melbourne a 5-passenger compact SUV that looks great, gets good fuel economy and delivers good value, then look no further then the Mazda CX-5.
Its amazingly fun to drive, while nature seals the deal.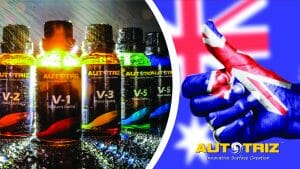 Want to know why we choose to use autotriz nano ceramic coatings? Want to contact Melbourne mobile detailing we choose to use Autotriz coatings as they are made in Germany and offer unmatched clarity, gloss, durability and scratch/chemical resistance like no other coating available
Autotriz is known for its worldclass coating abilities and is sourced by many applicators as the highest grade of paint protection for new car vehicles and can only be applied by the very best applicators in every state