With the use of our customised Hydroxyl Ion Air Purifiers
clean the air in any situation! This high end state-of-the-art air Purifier has 6 stages of purification. One single unit can treats up to 3000 sq ft and in many cases we use up to 6 units at a time
Product Detail:
Melbourne odour removal Hydroxyl Ion Air Purifier with Six Advanced Technologies
1. HOSPITAL GRADE HEPA FILTER – LONG LASTING WASHABLE. Our customised hospital grade HEPA filter filters down to an amazing .1 microns (1/1000 the size of a human hair). HEPA Filter is long Lasting WASHABLE filter. Not only will you save money with this washable HEPA filter but this high end Air purifier removes allergens, contaminants, dust and pollens from your home or office.
2. UV GERMICIDAL LIGHT Safely takes airborne bacteria, virus's, odours and germ microbes and destroys them. Tests had proven that all viruses are susceptible to UV light for complete eradication. Germs that cause influenza are spread up to three feet when someone who has the flu coughs or sneezes. Help keep the flu at bay with help from this next generation modern Air Purifier.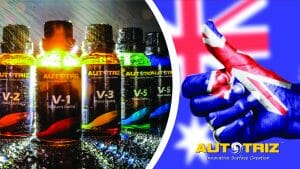 3. Tio2 PHOTO CATALYTIC FILTER – Lifetime Washable Filter. The Hydroxyl Generator technology in this unit not only destroys biological contaminants traveling through the filter, but it produces a purifying plasma which breaks down odours, mould, bacteria and viruses. Photo Catalytic Oxidation reactors have been proven to reduce dangerous pathogens by over 99% in 24 hours or less. This process is molecular disassociation which doesn't just cover up the source, it actually breaks the molecule down. The result at the end of the breakdown process is Carbon Dioxide and Water Vapor.
4. ACTIVATED OXYGEN 03 Ozone Generator – Normal mode is OFF. The ozone generator may be turned on for use in unoccupied spaces. For powerful odours, the user may turn on the Activated Oxygen Ozone Generator in unoccupied spaces to control mould, mould spores and extreme odours such as skunk odour and smoke. It cleans the air using the same powers which nature uses . Ozone, being one of natures most powerful oxidizing (odour removing) agents, attaches to airborne pollutants, and through the process of oxidization, breaks down the molecular structure and neutralizes, or destroys, the odour producing pollutant.  Use this feature only when the area to be sanitized is unoccupied!
5. CARBON FILTER – Large Activated Carbon Charcoal filter. Charcoal filters are proven to safely removes odours and from your air.
6. NEGATIVE IONIZATION – Adjustable negative ion generators remove contaminants such as smoke, pollutants, allergens, bacteria, and viruses which lead to a variety of health concerns.
COVERS UP TO 3000 sq. ft. Ultra Quiet Multiple speed Air Purifier covers up to an amazing 3,000 square feet. This is made possible with its modern variable speed motor. Its variable speed fan can be set so quiet you can hardly hear it and easily sleep while it is running. You can also set the quiet fan speed to its highest level for maximum air cleaning
Contact Melbourne mobile detailing odour removal