Melbourne mobile paint protection
for the Contact best Paint Protection in Melbourne
Call George on 0421943227
MMD – Melbourne Mobile Detailing and Paint Protection Melbourne  can offer you our valued customer the best in Paint Protection, Leather and Fabric Protection.
We dedicate much of our time in research and development keeping on top of the market and always applying the very best of products
For the best paint protection option for your vehicle we can recommend an option from the exclusive range Autotriz nano ceramic has to offer. German made and serious chemicals which are hard wearing, high gloss and not some wax that will wear down over time.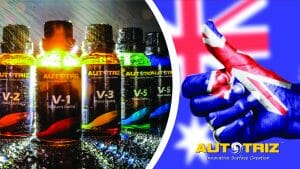 Check out our paint protection page to see what is involved during preparation and application.
Autotriz 3D matrix nano ceramic is like no other paint protection – It is a non-stick, high gloss, all weather, temperature-flexible sealant containing a new type of proprietary chemical formulation
Representing the very latest in Paint Protection Technology for many years to come as It contains no waxes or resins because those type of ingredients do not filter out UV rays and do not hold up to regular washing.
Paint Protection comes with a five stage process:
Dewax – removes any old wax or polish that may be present on your car, (includes high pressure wash)
Wheels Degreased – removes any grease or dirt which may be present on the wheels
Clay Bar – removes any surface pollutants , road grime and other contaminates which maybe on your paint work
Pre-Prep – micro finish prepares the paintwork ready for the next stage of the paint protection
Application – A single layer is applied to the paintwork and is sufficient enough to offer the very best in protection
Paint Protection products come with a lifetime warranty against the paint from fading on all new cars.
MMD  – Mobile Car Detailer for Melbourne recommend the use of Autotriz nano ceramic paint, leather and fabric protection.