and transform your used car from dull & dusty to a shiny 'eye-catcher' OR keep a new car in showroom style for years to come with the best paint protection!
– so whether you're buying used or new, car detailing gives you more for your money!
If you've ever bought a car before, I'm sure you've experienced the anxiety of wanting to get more car for your money. Whether you're buying new or used, it seems we are always on the lookout for a better deal.
If you're buying a used car, you want a car that gives you more than just a drive from "A" to "B"! You want to feel the excitement of your purchase.
If you're buying a new car, you want to enjoy the creature comforts of the latest technology, the 'new' smell and the impressive shiny paint.
So, how can car detailing help you?
Well, just like me you're looking to save money when you buy a car. Here are just a few of the ways that car detailing saves you money:
For Used Car Buyers – you'll be able to buy a car that looks a little old and tired, knowing that with car detailing it can be transformed into something clean and fresh, shiny and impressive.
For New Car Buyers – you can rest assured that your new car won't be neglected when the "novelty wears off". It's a shame, but in this decade most people are so busy that they do not have the time to properly maintain their car. It is amazing how quickly shiny paint becomes dull and pitted, and clean fresh interiors become dusty, musty and grubby. Car Detailing will keep your car looking new for as long as you continue to detail it.
Resale Value – whether selling your car now or in the future, car detailing can potentially add thousands of dollars $$$ to the sale price.
Hygiene – clean, fresh, dust-free interiors. Detailing removes grease and grime (especially from dirty hands and makeup) from steering wheels and plastics, clean food and drink stains and more.
Presentation – regular detailing will give your car that 'new-car shine' and showroom presentation.
Longevity – a regular machine buff and polish will remove scratches and aid in rust prevention. A paint protection and/or fabric protection also adds to the life of your vehicle.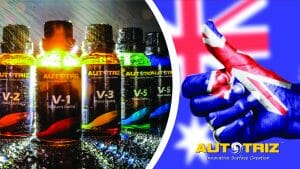 So, what should you do?
After reading this letter, I'm sure you agree that you need to get your car detailed. I would recommend getting your car professionally detailed, although you could do it yourself. Here are my thoughts on both options.
Option 1: The Professional Detail
A professional detail will ensure that you get the absolute best results. You can check out my price on this website. With a professional detail:
• you save time
• you don't have to buy chemicals and cleaning equipment
• we come to you! – home or office
• you benefit from our expertise – we have year's of experience with all kinds of vehicles in all conditions
• specialist equipment gets the best results – we use high-speed radial machine polishers, high-pressure blasting, air compressor and shampooers.
• For great pricing packages, click here.
Option 2: The DIY Detail and paint protection
If you want to detail your car yourself, here are some great tips that will help you get more money and sell your car quickly…
1. Detail the Engine of your Car – a clean engine says a lot about a car and its owner. Mechanics love working on a clean engine – it is a sign that the car's owner cares for and looks after the vehicle. An engine detail can hide oil-leaks and make the car more appealing to buyers. To detail an engine properly, make sure you cover any sensitive electronic parts. You can use alfoil or plastic bags to do this. Use a degreaser and scrub to remove oil and grime from the engine and the surrounding engine bay. Be careful not to scratch the paint on painted areas. Here are the steps to follow when detailing a car engine:
Cover sensitive engine parts.
Remove debris and dirt from the engine and engine bay.
Use a pump-pack to apply degreaser
Scrub the engine
Hose off the engine with hose or high-pressure washer
Allow engine to air-dry
Remove the foil/plastic covers
Apply silicone dressing to visible engine parts
2. Detail the Exterior of your Car – this is the most important part of the detail. A professional detailer will always get the best results when polishing paintwork. This is because we use high-speed rotary polishing machines that generate heat and help to remove imperfections and restore paintwork. These machines require training and experience to use properly. If you have never used one before, you should not attempt to use one on your car. Instead, stick with a basic hand polish. You won't get the same results… but at least you won't damage your paint! Here are the steps you should follow to detail the exterior of your car:
Wash and Scrub Wheels and Tyres – remove all break dust and road grime.
Wash the car body
Chamois Dry
Machine Buff and Polish
Apply Hand Polish
Dress Exterior Plastics with Silicone Dressing
Remove Hand Polish
3. Detail the Interior of Your Car – the interiors of most cars are very dirty. At first glance, the interior might seem relatively clean. A second look will reveal grime on the steering wheel, gear stick and hand brake from dirty hands, women's makeup and nicotine. Seats are filled with dust and food scraps – and carpets are heavy with sand and stained with spilled drinks. A professional detailer uses an air compressor and shampooer to bring a car's interior back to as-new condition. Here are the steps you should follow to detail the interior of your car:
Vacuum the floors, floor-mats, seats and upholstered areas. Don't forget the boot.
Empty ash-trays and use a brush-attachment to vacuum ash-trays, air vents and crevices.
Use an all-purpose cleaner to spray hard-surfaces. Wipe the surfaces down with a wet chamois, paying attention to any built-up grime or stains.
Use a paint brush to clean dirt and food crumbs from vents and crevices.
Shampoo seats and carpets – leave doors open to air-dry.
Apply and interior dressing to all hard-surfaces that require a gloss finish.
Use a dry cloth to buff the interior dressing.
After completing the interior clean for all sections of the car, double check you have cleaned all of the following it Boot
• Dash
• Steering Wheel and Column
• Gear Stick and Knob
• Hand Brake
• Sunroof Tracks
• Passenger Handles
• Centre Pillars (i.e. sides of the car between front and back doors)
• Seat Rails
• Seat Belts (including the retractor compartment)
• Driver's Pedals (accelerator, brake, clutch)
• Sun-Visors
• Ceiling
4. Add the Finishing Touches
Clean the windows inside and out
Spray an air-freshener inside the car
Place a rubbish bag inside the car
Clean rear-view mirror and side-mirrors
The above DIY detailing outline is a good overview of how to detail your car. I hope it gives you a good head-start.
If you still feel uncertain about DIY detailing – because you don't have the time, the know-how, the equipment or the chemicals, then hiring a professional detailer is the best option for you.