Mitsubishi new car paint protection in Melbourne
It's farewell time for one of Japan's finest all-wheel drive turbo rockets as Mitsubishi paint protection sends its Lancer Evo off with a bang
It doesnt get any more courageous than this the Mitsubishi Lancer Evo X Final Edition will close off 10 generations and 23 years of rally-bred sports sedan.
The following pictures are after the application of paint protection melbourne
Offering a unique serial number plate AU0001-AU0150
The Lancer Evolution 'Final Edition' embodies world leading excellence in performance street cars. It draws its inspiration from the top tier technology suppliers to world championship motorsport. These engineering conquests help define the Final Edition Evolution in a league of its own with Brembo brakes, Bilstein shocks, Eibach suspension and BBS wheels.
Looking for the very best paint protection in Australia
Dont take our word for it and want to learn more about how paint protection works
With brutal performance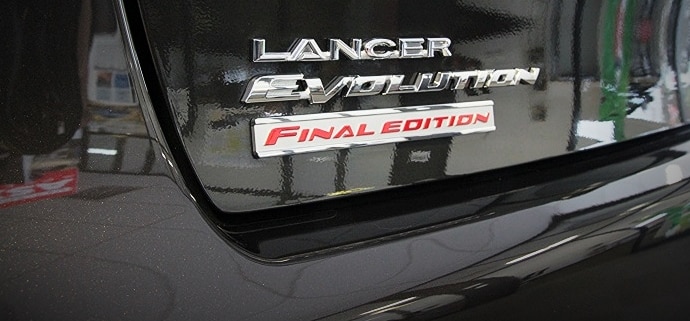 The S-AWC system is made up of 4 independent systems working together and operated via the vehicle ECU to give you handling that defies belief. The Active Centre Differential works in three modes tarmac, gravel and snow to enable quicker control response for changes in road surfaces. Active Stability Control automatically recognises under steer and over steer and applies brakes to the appropriate wheels and the Super Active Yaw Control distributes torque between the rear wheels. To give you complete confidence in all situations, the Lancer Evolution Final Edition also features Sports ABS with Electronic Brake force Distribution.